Appendix: MHRN, Toole Ignorantly Charge "Racism."
.

The Montana Human Rights Network spreads its own form of Hate…
Excerpt~
MHRN, Toole Ignorantly Charge "Racism."
By Attorney Jon Metropoulos
March 25, 2002
This column serves as a partial rebuttal to a charge of racism leveled by the Montana Human Rights Network and its Director, state Senator Ken Toole, D-Helena, against Roland and [Beth Ward]. MHRN was required to post it on MHRN's website and to notify MHRN members of this posting as part of the settlement reached in September 2001 of a defamation and infliction of emotional distress suit brought by Roland and [Beth Ward] against Toole and the MHRN.
The Facts
A member of the Chippewa Tribe of Minnesota, Roland [Ward] is a full-blooded Native American. With his wife [Beth], he has five children, all of whom are members of the Chippewa Tribe. With [Beth], he has received custody of four of his grandchildren, all of whom are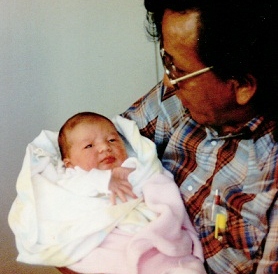 members of the Chippewa Tribe. [Beth] and Roland took custody of their grandchildren to protect them from the unending cycle of violence, drugs, alcohol, neglect, abuse and crime they personally witnessed and suffered in the reservation setting. In this process, they have struggled with some of the harsh aspects of the Indian Child Welfare Act ("ICWA"), which protects Tribes even at the expense of individual Indians….
Read More in Dying in Indian Country ~
_________________________________________________
No response to the below letter was ever received:
Evelyn Staus November 3, 2007
President
League of Minnesota Human Rights Commissions
4100 Lakeview Ave.
Robbinsdale, MN 55422
Dear Ms. Staus,
I would like to introduce myself. I grew up in the 1960's and 70's in Fridley, Minnesota. My family was middle class and politically active in the DFL. I remember meeting and campaigning for the likes of Hubert Humphrey, Rudy Perpich, Walter Mondale, and Don Fraser. When I was 18, I met a man from Cass Lake, Minnesota, whom I later married.
Let me introduce my husband. A member of the Minnesota Chippewa Tribe, he was born in 1945 in Walker, Minnesota. We were raised worlds apart. But despite the poverty and roughness in which he was raised, he remembered the 1950's and 60's very fondly. He said people seemed a lot closer back then. "Ricing season was almost like Christmas, because people you hadn't seen for a long time would get together while camping by the lake and simply had fun."
Loving and loved by our mutual family members very much, we have taken numerous needy nephews and nieces into our home over the years. One 30 some year-old nephew from my husband's side still calls once a month or so and tells me I'm his "Mom."
– In other words, my husband and I aren't bad people. I was a licensed foster care parent in Minneapolis, a licensed Day Care provider, a staff person at the Minneapolis Crisis Nursery, a Nursing Treatment Assistant at what used to be known as Bridgeway, University Health Care Center, and a Registered Nurse at Cedar Pines Nursing Home in Minneapolis. My husband I have been described as intelligent, loving, patient, kind, and helpful. We have also been described as determined and tenacious, and been known for working with a passion, whether it is my husband's perfectionism in his upholstery craft, or our political concerns.
So it was with great pain that I learned that my husband and I, Roland and [Beth Ward], had been vilified again by the Montana Human Rights Network – this time at the League of Minnesota Human Rights Commissions 36th Annual Conference in Mille Lacs, Minnesota, on Sept. 29, 2007.
From what I was told, parts of the main conference addressed some very real concerns. It was unfortunate that important time, which could have been put to better use, was wasted by MHRN discussing us. At the time I was told about the conference, I commented to a friend that if the worst that MHRN can come up with as an "anti-Indian" villain to pillory is a tribal member that had…
Read More in Dying in Indian Country ~
.
©2012-2014 – No reproduction or duplication full or in part without permission of author