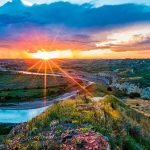 To all the children, grandchildren, great-grandchildren, nieces and nephews of Roland John Morris Sr, each and every one.
He became involved with politics for you. This paper would not have been possible without his leading so many years ago.
May these efforts bring genuine change to public policy; change that advances your liberty, production, and happiness,
strengthening your lives and those of your children and grandchildren.