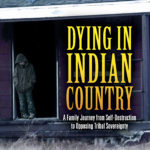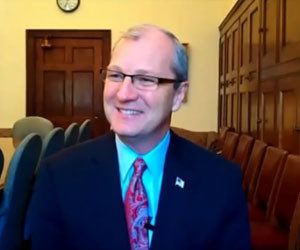 "Elizabeth takes you inside her family in deeply personal fashion to illustrate the plight of Native people. Beth and Roland's story is like too many families' stories in Indian Country. She masterfully weaves individual accounts of addiction, abuse and permanent dependency as part of the larger history of wide spread corruption among Tribal Leaders while exposing serious flaws in national policy.
"Elizabeth dares say what many people believe but lack the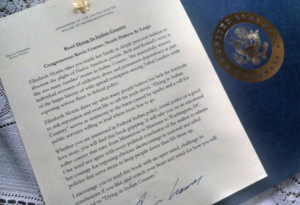 fortitude to risk reputation and even life to tell the truth about. "Dying in Indian Country" serves as testimony to the harm caused by apathy and a call for public servants willing to lead where most fear to go.
"Whether you are interested in Federal Indian policy, social justice or a good love story, you will find this book gripping. It will take you on an emotional roller coaster ride that runs from Minnesota to Montana to Washington, DC. One need not agree with every political conclusion of the author to admire her courage for exposing obvious shortcomings in national and tribal policies that serve more to keep people down than lift them up."
–  Congressman Kevin Cramer, North Dakota At Large
~~~~~~~~~~~~~~~~~~~~~~~~~~~~~~~~~~~~~~~~~~~~~~~~~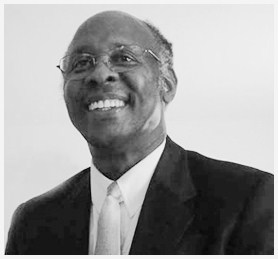 "…truly gripping, with a good pace…The emergence of the "public" of "political" significance (as opposed to the autobiography) is very gradual, but it is effective when it becomes plain…"
–  W. B. Allen, Dean Emeritus James Madison College, Emeritus Professor of Political Science Michigan State University, former Chair of the U.S. Commission on Civil Rights (1989)
~~~~~~~~~~~~~~~~~~~~~~~~~~~~~~~~~~~~~~~~~~~~~~~~~
"Lisa pours out her heart in 'Dying in Indian Country' as she chronicles the life of just one family caught in the tragic web of history. Having worked with native people in Canada and having three native children in our family, I know that what she writes is all too true and commonplace. I commend her book to you, the reader, and pray that somehow through the telling of this story, you might be moved to help to do something about this terrible scandal which shames both our nations. 
'Dying in Indian Country' is a compassionate and honest portrayal of one couple's journey through hardship and pain, triumph and sorrow. Lisa has her feet in both worlds, native and non native and because of it has insights which many cannot have. The whole issue she addresses in the book, the caring for native children has become so politicized that it hardly seems that much that the bureaucracy does is in the best interest of the child. Lisa's strong faith in God comes through loudly and clearly as the one constant sustaining factor in it all. She has dedicated her life to make the lot of native children better. That is what this book is all about and I highly recommend it to you!"
–  Reed Elley, former Member of the Parliament, Vancouver Island, British Columbia, and former Chief Critic for Indian Affairs and Northern Development, Official Opposition, Canada. Baptist Pastor, father of four native and Metis children
~~~~~~~~~~~~~~~~~~~~~~~~~~~~~~~~~~~~~~~~~~~~~~~~~~~
"…compassion for others comes through on each page–I had a hard time putting the book down. Beyond its value as a policy educational tool is its literary value–it is a work of art."
–  Jennifer Anderson Purvis, Ph.D., Adjunct Instructor of Government, Helms School of Government, Liberty University
~~~~~~~~~~~~~~~~~~~~~~~~~~~~~~~~~~~~~~~~~~~~~~~~~~~
"Well done, everyone should read this!! Truth be told… There is so much I could quote from this book and I still wouldn't do it justice. This book needs to be read in its entirety! I've had personal experience with a Native American Tribe and I sadly see why what happened, happened to me and my family. It was wrong and what is being done to the Native American people, both by their own government and our government is wrong too and it's not helping or making amends for the past. Awareness needs to be brought out because people don't believe or know what is really going on. In today's age, all the average person sees are reservations with casinos. There is so much more happening. We can be a voice and this book is a great way to start!! Thank you, Beth, for putting your heart on the line, for sharing the story of your family and yourself. I'm sure there is so much more you could tell and it saddens me to know to the degree this is going on. Living close to a couple of reservations, I thought I knew most of what was going on, but sadly there is so much I had no idea about, even with my own experience. God bless you and your family! Redemption truly starts with Him and is available to everyone!!"
–  Jodi A.

~~~~~~~~~~~~~~~~~~~~~~~~~~~~~~~~~~~~~~~~~~~~~~~~~
 "Truly moving! Self reliance is something we should all work to promote. Thank you for your contributions."
–  Jack L.

~~~~~~~~~~~~~~~~~~~~~~~~~~~~~~~~~~~~~~~~~~~~~~~~~
"I am a third generation reservation resident. People sometimes ask me why I am concerned about Indian reservations. This book provides the clearest explanation available to date. Reading it will give you the best feel for what it's like to live on a modern American Indian reservation that you are likely to find short of living there. At times, as you read her book, you will feel confused, discouraged, hopeless, depressed, and angry.  Welcome to the rez.
Many people have their aspirations destroyed here. Too many have their lives and health damaged. More than a few lives end prematurely here. What is exciting about this book is that it doesn't end there. Lisa and her family find hope emerging from despair. They are finding solutions both for their own lives and help for those around them. This is a story about an amazing life journey. Read it and weep. Read it and rejoice." 
–  Darrel Smith, Writer, Rancher, South Dakota
~~~~~~~~~~~~~~~~~~~~~~~~~~~~~~~~~~~~~~~~~~~~~~~~~
"Those of us who have lived our lives among American Indians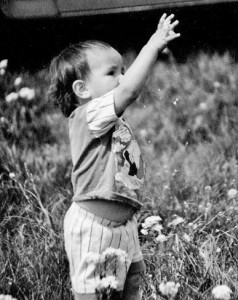 within the reservation system have seen firsthand the disastrous consequences of socialism and paternalism perpetrated on Indian Tribes by the federal government. A very readable book, DYING IN INDIAN COUNTY is Lisa's brutally honest description of her family's life and experience on Indian Reservations; including direct personal experience with the Indian Child Welfare Act and Tribal Government jurisdiction over her husband and children, even though they have no vote in that Government. The reader who is not hopelessly entrenched in "political correctness" and the "politics of guilt and pity" will find this book a tremendous resource and compelling argument for drastic change in Federal Indian Policy, away from paternalism to freedom and dignity for the individual Indian citizen."
– Former Montana Representative Rick Jore, House District 73
~~~~~~~~~~~~~~~~~~~~~~~~~~~~~~~~~~~~~~~~~~~~~~~~
" Thank you for the copy of your book.  I found it to be very riveting. Every time that I thought that it would get boring because I had heard it all, something worse would happen. Your openness and honesty made it a testament to contemporary Indian life. People can say what they want and imagine a different reality. However for those seeking the truth they have only to read your book. If only people would use the truth rather than fantasies to make decisions."
–  Steve, Montana
~~~~~~~~~~~~~~~~~~~~~~~~~~~~~~~~~~~~~~~~~~~~~~~~~
"Hey friends I finished reading Dying in Indian Country last night and it is a great book. I would recommend it to all of you! Get your copy or e-book from this link- "
–  Bonnie Buller Hofer, Minnesota
~~~~~~~~~~~~~~~~~~~~~~~~~~~~~~~~~~~~~~~~~~~~~~~~~~~
"I finished your book the other day and the ending had me putting the book down and saying WOW!
– Radio talk show host, Ann Ubelis, South Carolina
~~~~~~~~~~~~~~~~~~~~~~~~~~~~~~~~~~~~~~~~~~~~~~~~~~~
©2012-2020 – No reproduction or duplication full or in part without permission of author